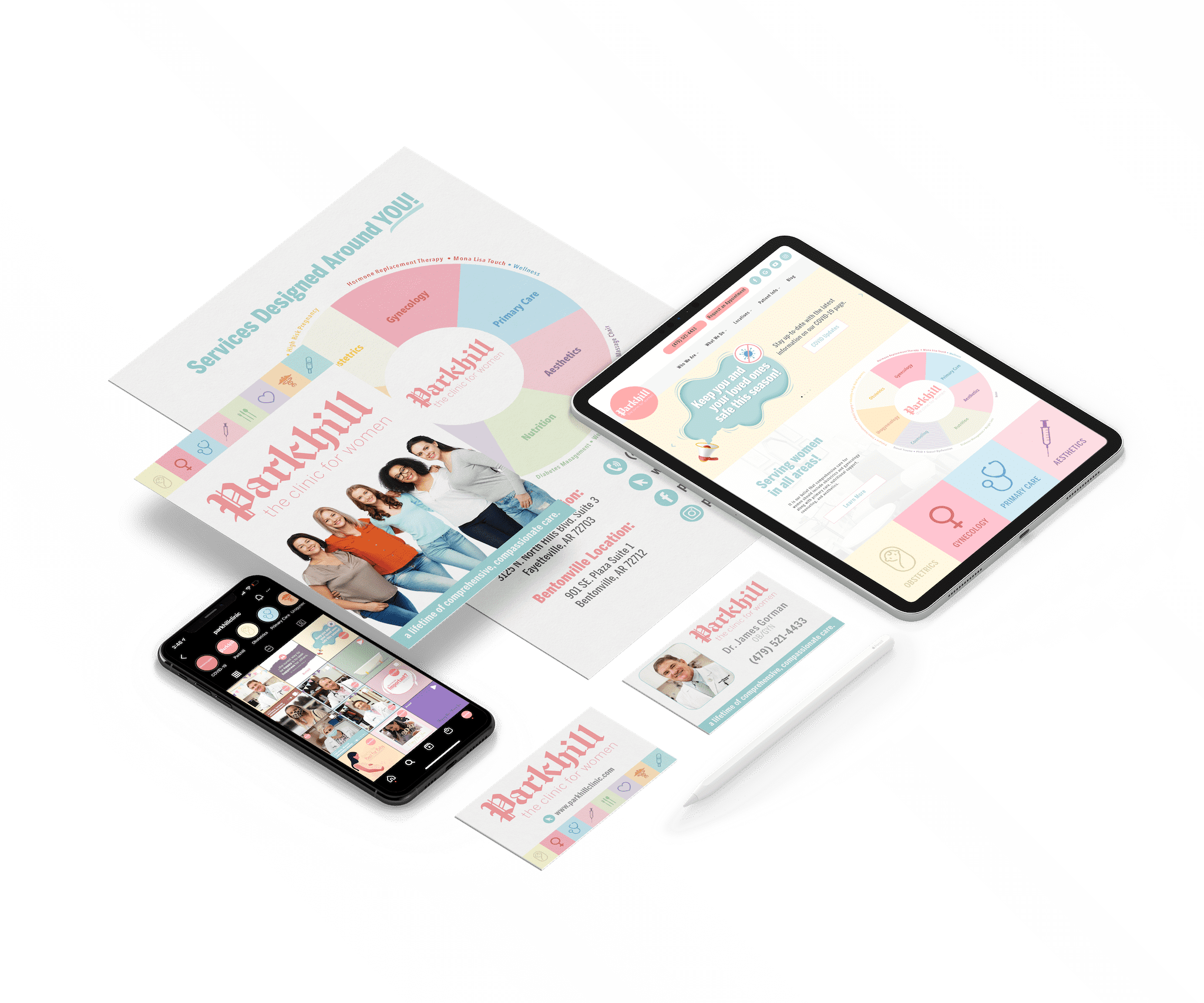 Parkhill the Clinic for Women
Web Design | Branding | Custom Photography | SEO/SEM
Parkhill, the Clinic for Women, received a full rebrand and website overhaul in the Fall of 2019. Each color, font, and icon was specifically chosen to create a welcoming and relaxed look that promotes comfort and confidence when it comes to womens health.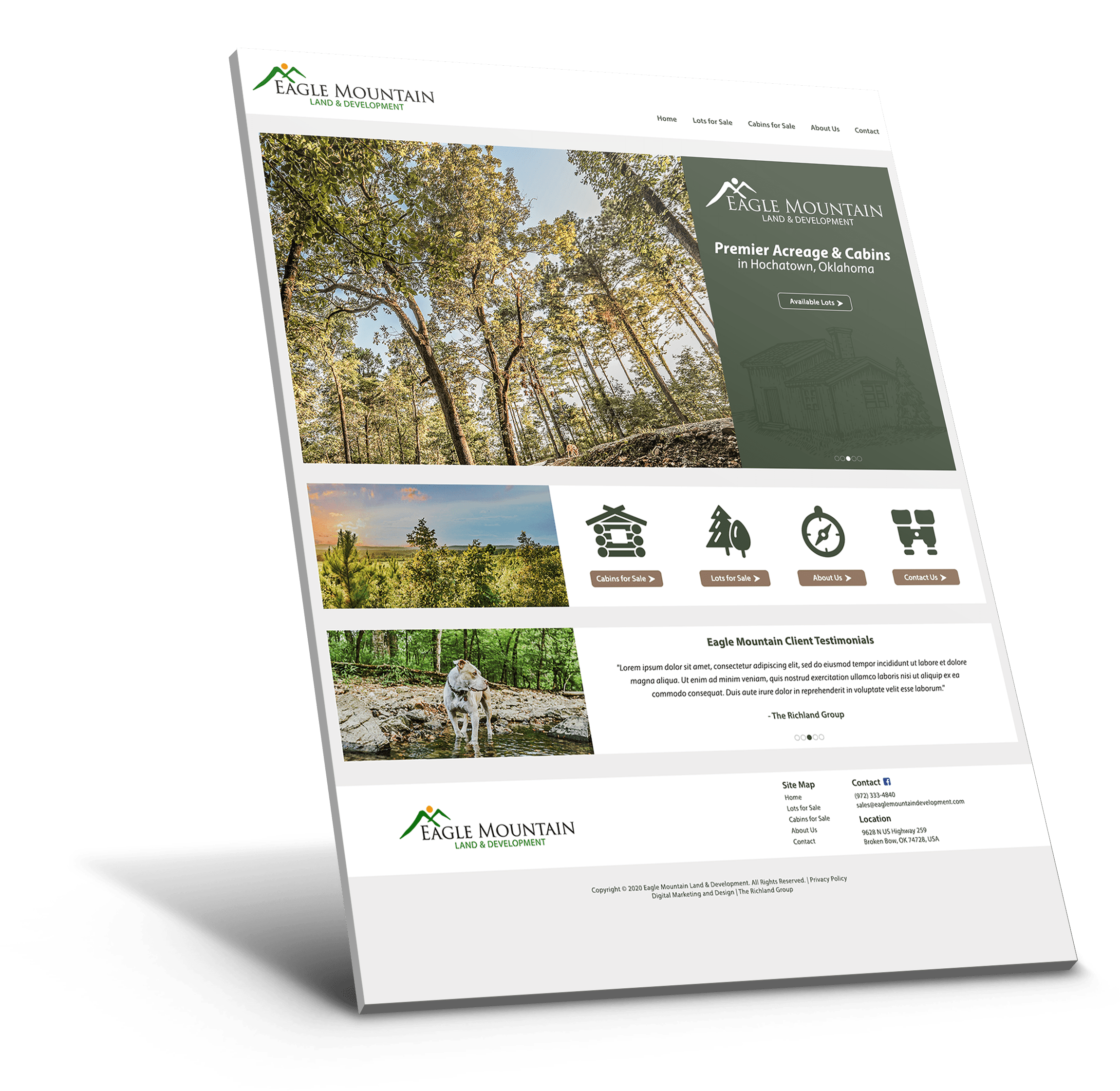 Eagle Mountain Land and Development
Web Design | SEO&SEM
The Eagle Mountain website transformed into a image-forward information hub. Those looking to build their dream cabin or get-away spot in Broken Bow, Oklahoma, now have the visual guidance of seeing their property come to life.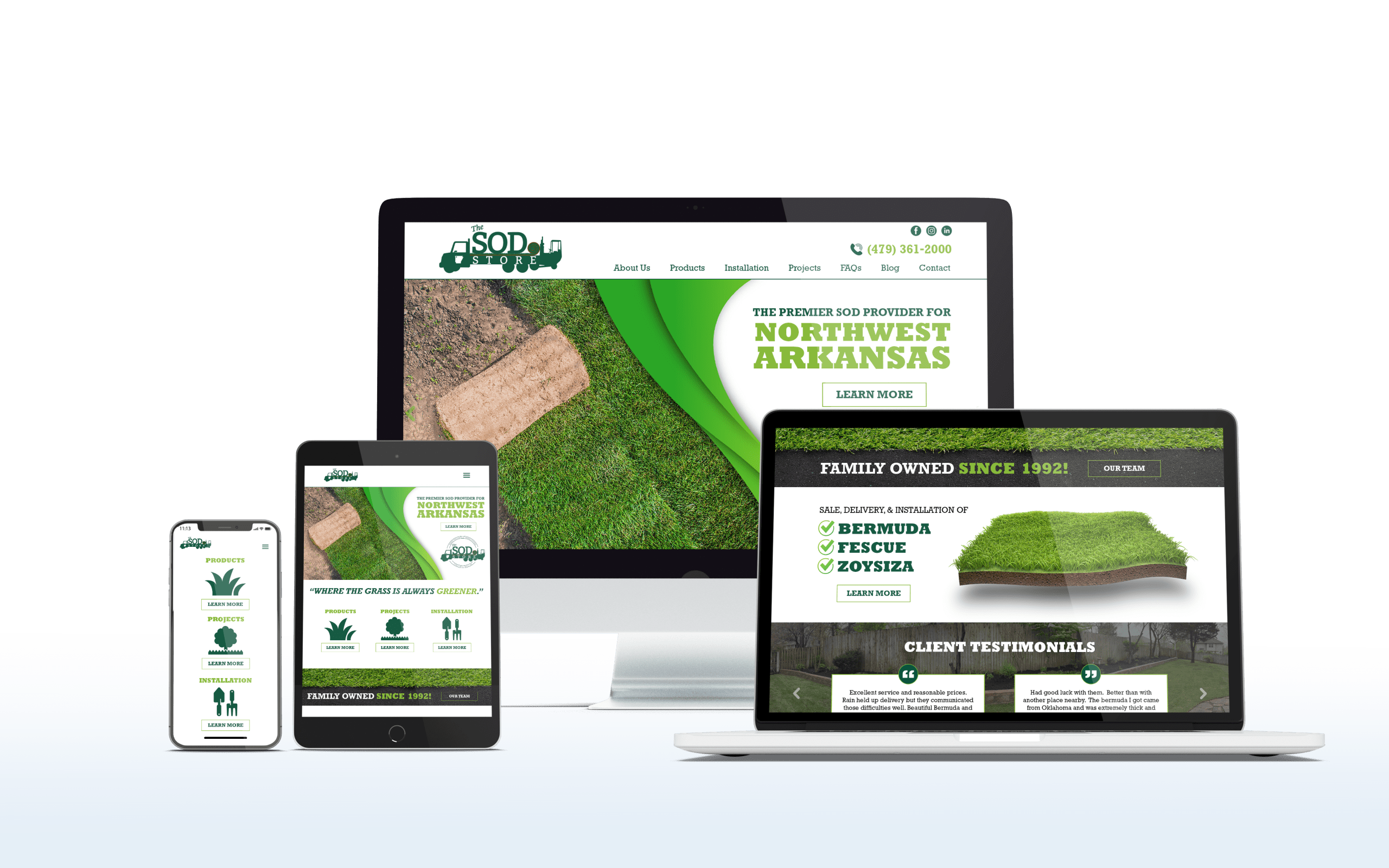 Sod Store
Web Design
Creating a unified and responsive web design helped elevate the Sod Store's online presence and digital reach in the fall of 2020. This Northwest Arkansas business services a wide footprint of residential and commercial clients that now have an easy-to-navigate way of learning more about the company and getting in touch.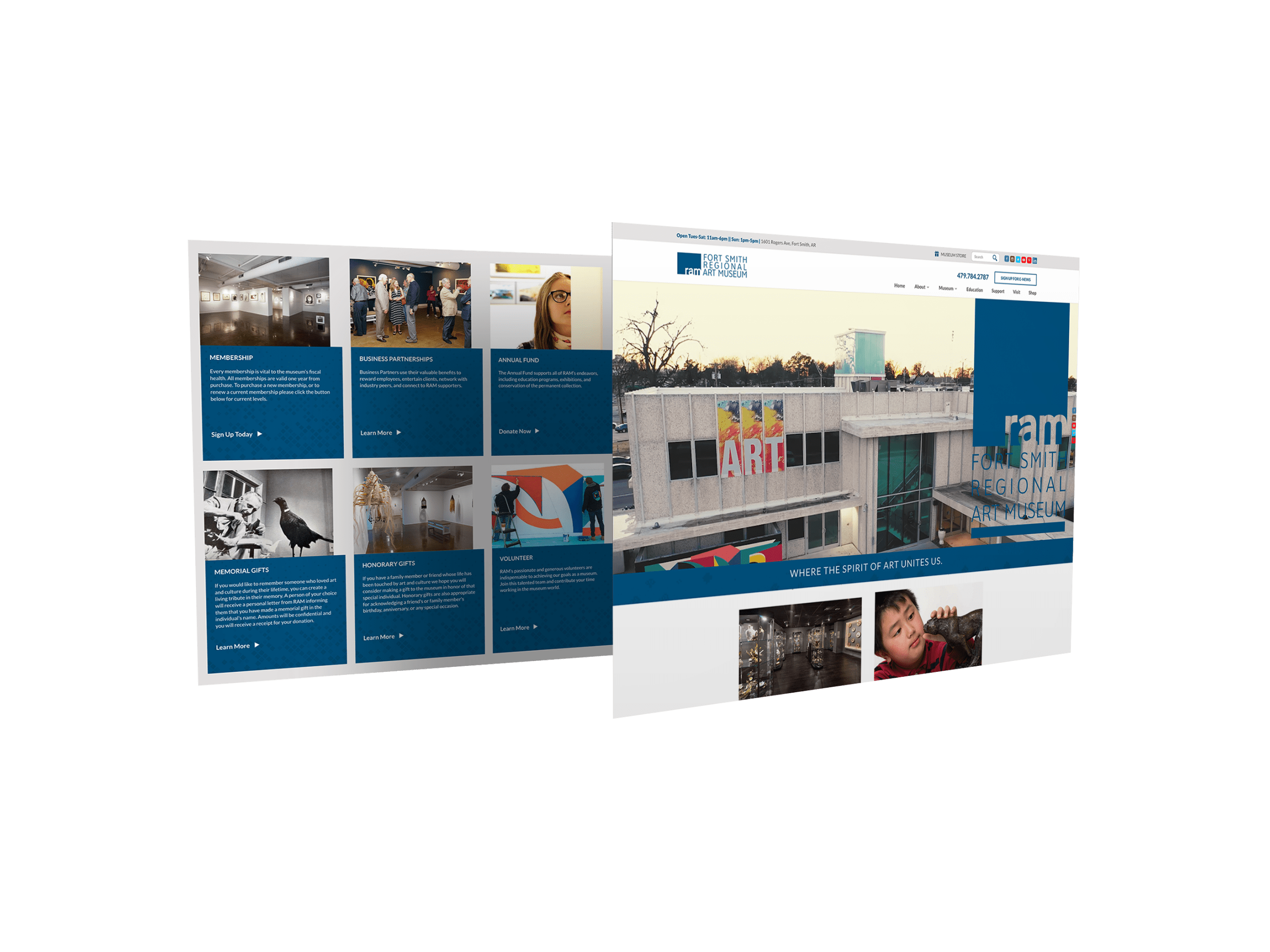 FSRAM
Web Design | eCommerce – Shopify
The Fort Smith Regional Art Museum's expansive website includes current and upcoming exhibit information, a real-time event calendar, donation portals, and an eCommerce Shopify shop. Unifying this wide bredth of online features into one site now allows museum visitors, sponsors, and employees to find what they need all in one place.